About the company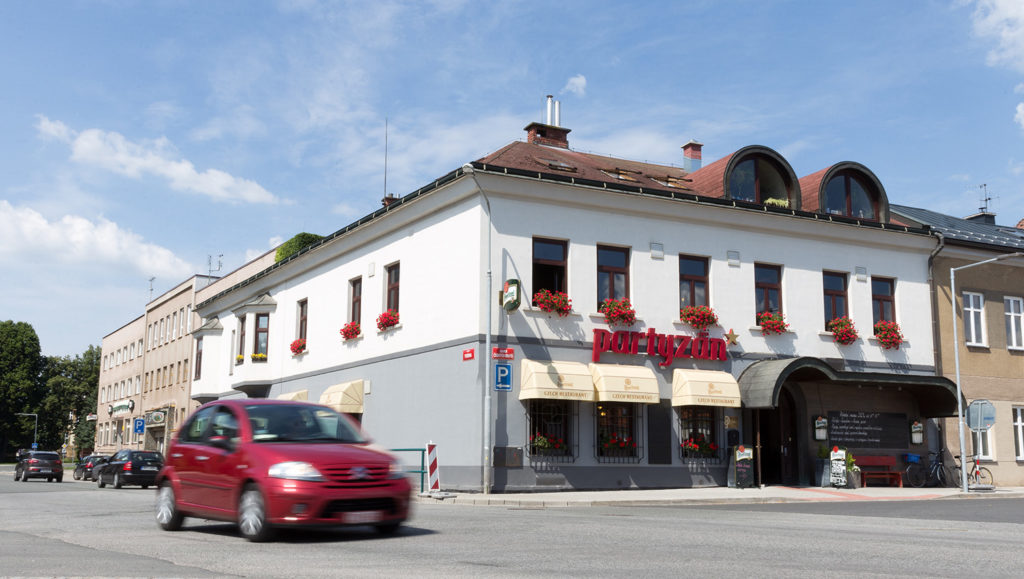 Restaurant and Beerhouse Partyzán offers pleasant interior. Our restaurant is the only one in Vrchlabí and in the Krkonoše Mountains region to serve an unpasteurized tank technology Pilsner Urquell.
The restaurant is is divided into few parts. Ground floor is a pub with tap tanks, fireplace. On the first floor is restaurant with small terrace. In summer time we open outdoor summer garden. We are a non-smoking restaurant with the exception of the outdoor garden.The bakery is a part of the summer garden with a unique stone pizza oven and a traditional slatted bread oven.
For lunch menu 11AM – 3 PM we offer classic Czech ready-made meals, soups, and pizza. For dinner menu you can choose from a wide range of traditional Czech cuisine, pizza, steaks, beer specials, or themed weekly menus such as fish or specialties from the stone oven.
We bake fermented wheat-rye bread, homemade rolls, baguettes or traditional Czech cakes.
We are proud to use mainly Czech products and fresh ingredients.
Restaurant Partyzan is the perfect backdrop for your buisness meetings, corporate events and private celebration or private meeting with your friends or family.We will also be pleased to prepare individual catering for your event according to your wishes.